What should you be looking at before the final decision?
The choices are plenty and attractive but the bottom line is value for money. We suggest you consider the following points before taking a final call: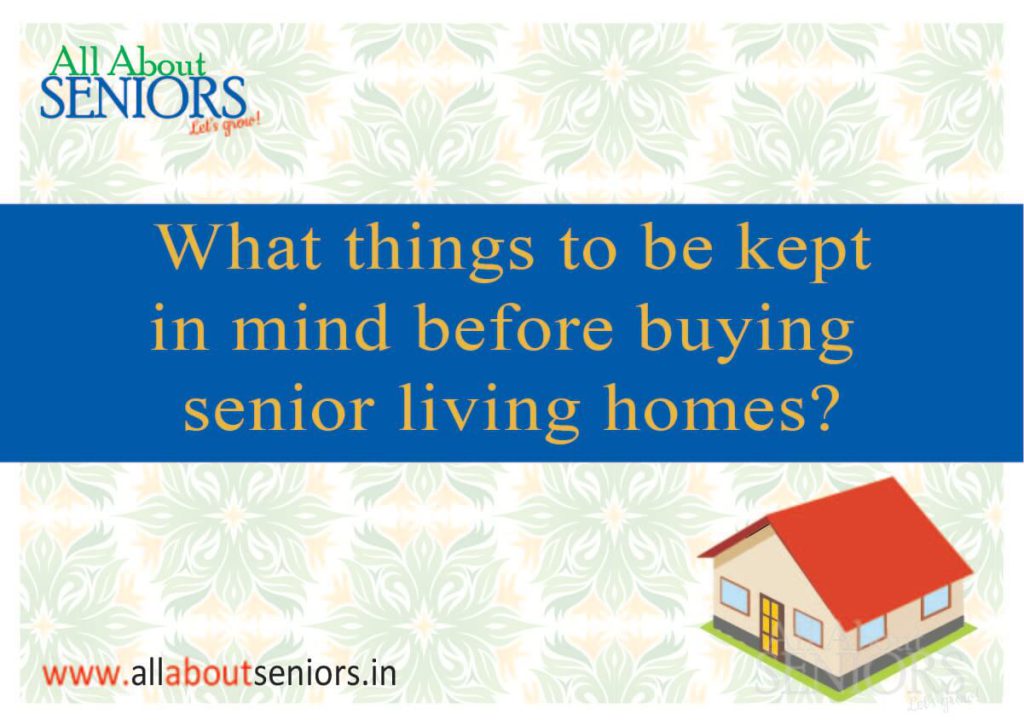 1. The builder and the construction:
These days, many companies are re-marketing their non-selling properties as retirement homes. Do a background check of the builder, his history, the experience of the company in this sector and the past experience of people with them. Also, you should see if the building has an elder-friendly designs like wheelchair friendly premises, anti-skid tiles, grab rails. Check the distance to the railway station, airport, market, and hospitals. It is better to purchase the property directly from the builder.

2. Service Check:
Several services are offered by builders and they are certainly good. But make sure you do a quick check on the management which is usually given on contract to a third party, like conditions of contract, tenure, renewal, etc. Security services like CCTV cameras and 24 * 7 security force should be in place. How well equipped is the society in terms of emergencies? Do they have first aid, tie-ups with nearby hospitals, any benefits that you may get from hospitals as part of the deal? How qualified and reliable are staff and caretakers? Does the caterer on site have proper food licenses and is good quality food served?
3. Investment cost and other expenses:
Seniors not quite sure of investing in the property can initially stay on rent as a trial before taking a final call. Discuss how maintenance charges will be billed and what all it includes. In case you want to exit, find out what the policy is and what are the resultant expenses.

We hope you are now armed with enough information about senior living communities to give you a heads up on the subject. If you need more information or have any questions about senior living communities, drop us a mail at life@allaboutseniors.in