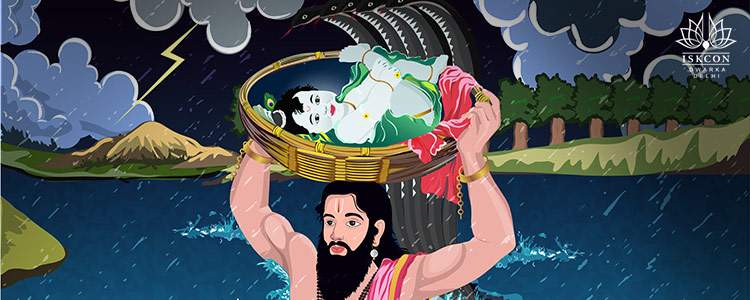 Janmashtami – an auspicious day for the Krishna lover is around the corner.
The birthday of Lord Krishna is celebrated worldwide with great enjoyment, happiness, love, and care. His devotees take fast, decorate the temples, cook their favorite dishes, dance, and celebrate the divine day.
Celebrate Janmashtmi with 11 must-have Janmashtami decoration products listed by us at All About Seniors.
Wondering for gift ideas for your brother and sister. Gift ideas for brother and sister.
The foremost important thing is to bestow our love for Shri Krishna. The eye-catching and attractive clothes of Bal Gopal are a must for this day.
Here are some options for you.
2) Jhula
Food and fun are what lovely Krishna enjoys the most. His followers and loved ones make him happy through these loving pastimes. Newborn Krishna looks cutest on these lovely Jhulas available nowadays. Easily click and order your own Jhula for your Krishna.
Some available options are 
3) Balgopal mattress and cushion
This beautiful velvet laddu Gopal aasan has a rectangle shape. Lacework and base border give the golden touch to this wonderful Aasan and makes it really attractive.
Comfortable and portable for our little Kanha. Velvet Bal Gopal Mattress. Strengthen your personal bond with your Krishna through these little products that will provide comfort to your love.
Here are some more options
4.Copper Kalash
Handcrafted decorative Kalash, enhanced with multi-color stones and meenakari work is here for devotees . Prepared by creative artisans of India, Kalash is a useful product used in pooja for various purposes.
Here are some more options
5)String lights
Starry light to spice up the decor. Low voltage string lights saves more energy than traditional light does .
The temple and Jhulna of Shri Krishna can be decorated with these lights.
These lights are best for jolly times like Janmashtami.
Here are some more ideas on this
Do you also want to get ideas for sarees and suit for Janmashtami ? We have some cool trendy collection ideas
6) Rangoli colors
Rangoli is a vibe that lights the corner and marks the advent of a special event. It's an exciting package of 10 Rangoli powder bottles with 10 assorted design stencils.
Adoring entry of temples through the welcoming design of Rangoli makes the day look more auspicious.
Some more rangoli color options are here
7) Garlands
Artificial flower strings can attribute to blossom the temple's entry . Garland give a momentary touch to the festival and light even the darkest corners. A completely handmade product and best reusable home design is a must for this festive season.
Some other options in decorating flower garlands are below
8 )Brass
Brass is considered a pure material for religious aarti. This beautiful thali can beautify the vibe of the occasion like Janmashtami.
Handmade flower embossed  pooja thali
Some more examples of this type are below
9) Flameless candles
Safe, flameless candles which do not make any fire or leave any hot melting wax. Exquisite decoration products as they work on batteries. There is no worry of finding a corner with a plug, one can decorate it anywhere.
10)Aarti essential -Diya
Krishna's one of the favorite pious devotees is Nagraj. This three face Diya in Nagraj Design is made of thick brass and has an eye- catching look. 
Some other options on this category is below
11) Essential candles
Candles can help with meditation and spread a positive vibe. These Candles with aromatherapy cleanses souls and drive away the negative energy.
Some more options are available