As everything is shutdown and seniors especially are requested and advised to stay at home to keep themselves safe and secure from the Made In China virus, we totally understand how dull and monotonous it can get to be stuck amid the 4 walls of your home 24*7. You can relate right ? So here we bring to you a small list of interesting things to do while the city is locked down :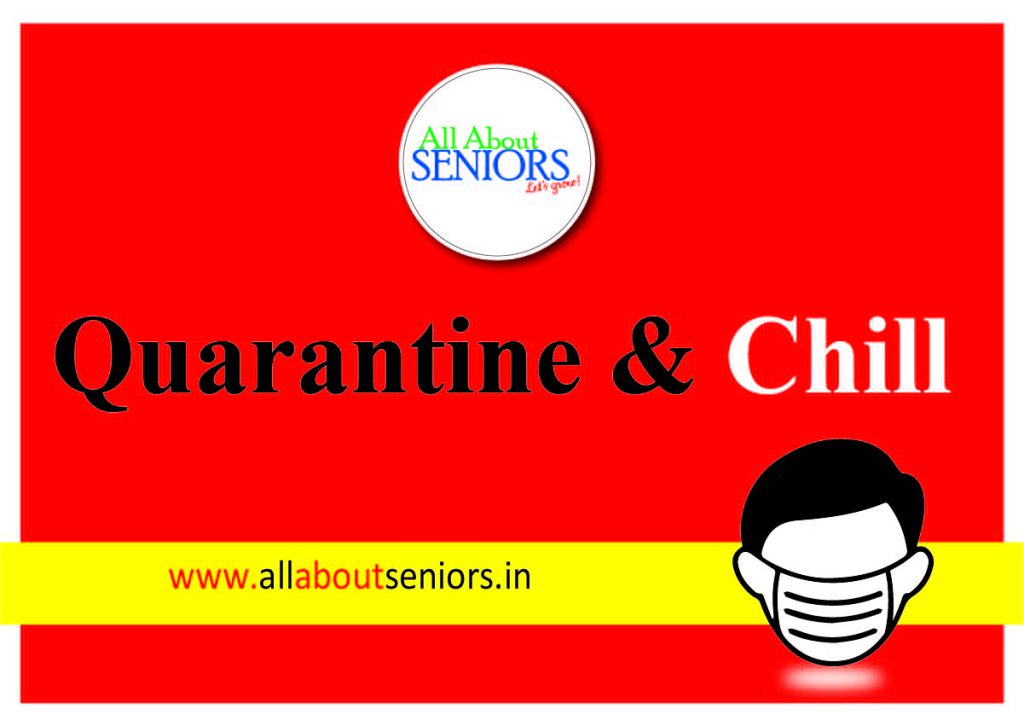 1 Rebuild IQ with brain teasers –
Games like Sudoku, Ludo, Crosswords and Puzzles not only help you pass time during the corona shutdown but also strengthen and sharpen your mind. These games improve your memory, keep you practicing logical thinking and also increase sense of time. Moreover, Sudoku is scientifically proven to reduce the risk of common diseases among seniors like Alzheimer's and Dementia.
2. Flourish your relationship with your grandchildren –
The age gap we always keep talking about between Dada-Dadis, Nana-Nanis and their grandchildren is largely because of not spending much time together. Grandparents and grandchildren not being able to connect with each other is a relationship flaw, which cannot just be justified by terming it as 'age gap'. It is this time when these two generations can have some quality time together, connect with each other, understand each other. Trust us seniors, we are a generation of all broken hearts with only happy pictures. We really need your guidance.
3. Start a blog –
Has writing always been your passion? Did you always feel that you could do wonders if you just started penning down your thoughts? Well, this is the time. There are many free websites out there in the online market like WordPress, Blogspot, Blogger etc. That provides a platform to showcase your writing talent without investing a penny. Remember that novel you always wanted to write? That poetry that got lost somewhere in the pages of your old diary, it's time you show them to the world.
4. Meditation –
We know how stressful it might get at times to stay at home all the time, not being able to go out for a nice walk in the realm of nature. What if we tell you that you can bring that same peace to yourself even at your home with meditation. Yes, you read that right. Meditation is the one true practice of attaining a mentally clear, emotionally calm, and stable state. Just sit or lie comfortably anywhere you feel good, close your eyes and focus on your breaths. Focus on how your body gets bigger and bigger as you inhale fresh, new air. Focus on the path through which oxygen enters your body and when you exhale, let the beautiful chanting of Om release all your stress.
5. Take care of your skin –
Not only feel young in this quarantine but also look young. Did you know how many interesting homemade face packs you can make yourself to make your skin glowing and radiant in minutes? One such easy face mask can be made with Haldi, Multani Mitti, and rosewater. Super easy right? Our google uncle has 100s of more for you.
6. Learn a new hobby –
It takes 21 to 27 days to develop a new habit, why not develop a new hobby ? Youtube is flooded with videos of tutorials about learning a new language, making DIY stuff, how to draw like a pro and so much more. Just put your finger on anything you find interesting and always want to do and let google and YouTube handle the rest.
7. Check out All About Seniors –
 India's very first lifestyle platform for seniors is all set to pave its way into your hearts. We are here to take care of all the needs of seniors from health to entertainment. We hope our articles, videos and efforts do bring a change for you and seniors around you. Have a look at what all we have to offer you at allaboutseniors.in 

We thrive to be your partner in fighting corona with all our heart.