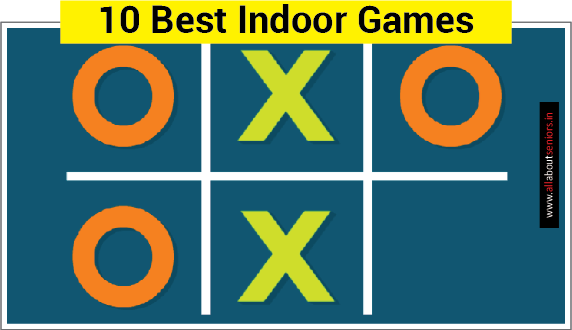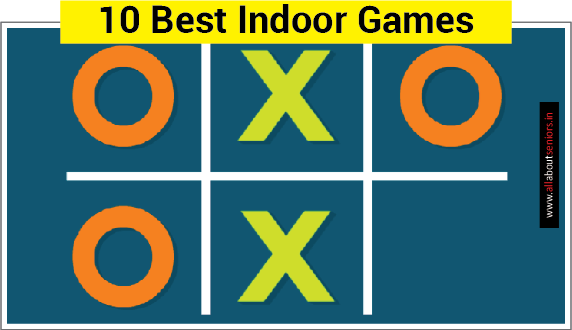 Is there anything that compares to the joy and fulfillment that indoor games provide? Several ideas may be running through your mind right now, but if you were to ask us, we would say a resounding No!
Do you know why?
Games are unquestionably an anxiety reliever that keeps us healthy without even realizing it because they aren't only for fun.
We all know that physical exercise isn't the only thing elderly bodies require; mental training is equally necessary to keep their minds challenged and fresh. As people become older, the need for eldercare grows. To ensure that they perform their daily activities effectively and efficiently, it is important to keep them busy with any activity of their choice.
If you are worried about your parents and looking for senior care services, then you have reached the right spot!
All About Senior is India's leading platform for eldercare. Our website makes it simple to learn more about Senior Care programs.
Look through our selection of the best Indoor Games for Seniors to understand the importance of booking such events for your parents.
Scroll down to understand numerous health benefits of Indoor Games/Indoor recreational activities and consider one or more of the following suggestions:
Indoor Games or Indoor recreational activities help in the following way:
Reduces stress and promotes joy

An opportunity to interact and spend time together

Cognitive abilities and memory formation

Reduces the chance of illnesses such as Alzheimer's and Dementia

Reduces blood pressure

Enhances the immune system

Therapy treatment
Now that you have understood what importance these in-house games hold, we have built a list of Indoor Games for Seniors, which might help you further in bookings.
Ideas for 10 Best Indoor Games for Seniors
Scrabble
Scrabble is a great example of a game that requires mental strength. A good number of players can start with two, and the game can be played socially around the table. It's also a great way to expand your vocabulary. Having a dictionary might also be beneficial!
Big Boggle
Big Boggle is a great game to play if you want to improve your memory recall by playing simple word games. With a grid of lettered dice, the players strive to find as many words as possible with an adjacent letter! You may play it solo or with others in multiplayer mode.
Chess
Chess is the ultimate reasoning game as well as a fantastic memory builder. This traditional board game may be played in a variety of ways.
A classic chess set is a wonderful present for a parent who understands chess, enjoys playing it the traditional way, and has someone to play with.
Logic Board Game
Connect Four is a big board game in which players must use logic to win. It is a wonderful way to improve the relationship with grandkids and competitiveness, and youngsters also enjoy it.
Dominoes
This game aids in the development of critical thinking abilities. Two or more players often play dominoes. If you're playing by yourself, ensure all of the tiles are facing down. Each tile's numbers are referred to as pipes, and the next tile must be compared to the same number of lines as the previous one.
One Player Board Games
Solitaire Marble Game is the greatest among recreational games for staying in your living room and getting a quick mental boost without needing to play with a friend. Place the marbles on top of each other until only one remains in the center.
Tic-Tac-Toe
Tic-Tac-Toe is a two-player game characterized by noughts and crosses. It's a race to turn three, with the other race having to block the way. The game is won by the person who makes vertical, horizontal, or diagonal markings. The game assists the elderly in increasing their cognitive efficiency.
Guess the song
One person plays music, discusses lyrics, or provides clues, and the rest of the group must determine which song it is. This game offers a pleasant setting and improves mood, both beneficial to the overall mood.
Computer Games
These days, internet games are the newest source of entertainment for the elderly. There are over a hundred websites dedicated to helping the elderly improve their memory and mental health. Even if you don't have access to technology or computers, online games are simple to find, easy to play, and fun ways to pass the time.
Art and Craft
Art has always been the most therapeutic medium for people of all ages. Producing or making things is a great way to express your creativity while also bringing back childhood memories for older adults. It also improves hand and finger agility while creating beautiful and artistic things for your home or to give to friends and family.
These inhouse games for seniors can help them keep their minds healthy, fit, and functional by exercising them. Want to book something similar for your parents? If yes, then what's stopping you? I Elderly Care is an event marketplace; find a relevant event and book it right away! We are sure these recreational games will undoubtedly provide enjoyment and relieve mental stress. 
Key points
According to various published studies, inhouse games and hobbies have been shown to improve memory and flexibility, boost self-esteem, reduce stress, strengthen the immune system, and enhance sleep quality over time.
Increased social engagement is linked to increased happiness and mental health when done at home with Indoor recreational activities.
Since in-house games playgroups, improved physical health might need light to moderate physical exercise necessary for optimal body function.
Indoor Games improve cognitive skills by requiring individuals to retain information and use their brains to solve various games.
The Perks of Playing the Best Indoor Games
Here are some of the benefits of inhouse games for seniors:
Mind-body exercise
Providing us with something to concentrate on
Improving mental health and having a beneficial influence on mood and well-being
Improving concentration and increasing attention to detail
Maintaining agility when learning a new skill
Virtual or real-life social contact
Having a good time with people of all ages
The Bottom Line
All About Seniors is a world-renowned lifestyle magazine for seniors that comprehensively responds to all of their concerns. The definitions of old age have evolved, and their hobbies and activities have become more appealing. Our objective is to excite this great growing adult population with fresh discoveries and thoughts so that they may embark on a new chapter of life with enthusiasm.