1. Reading is a great exercise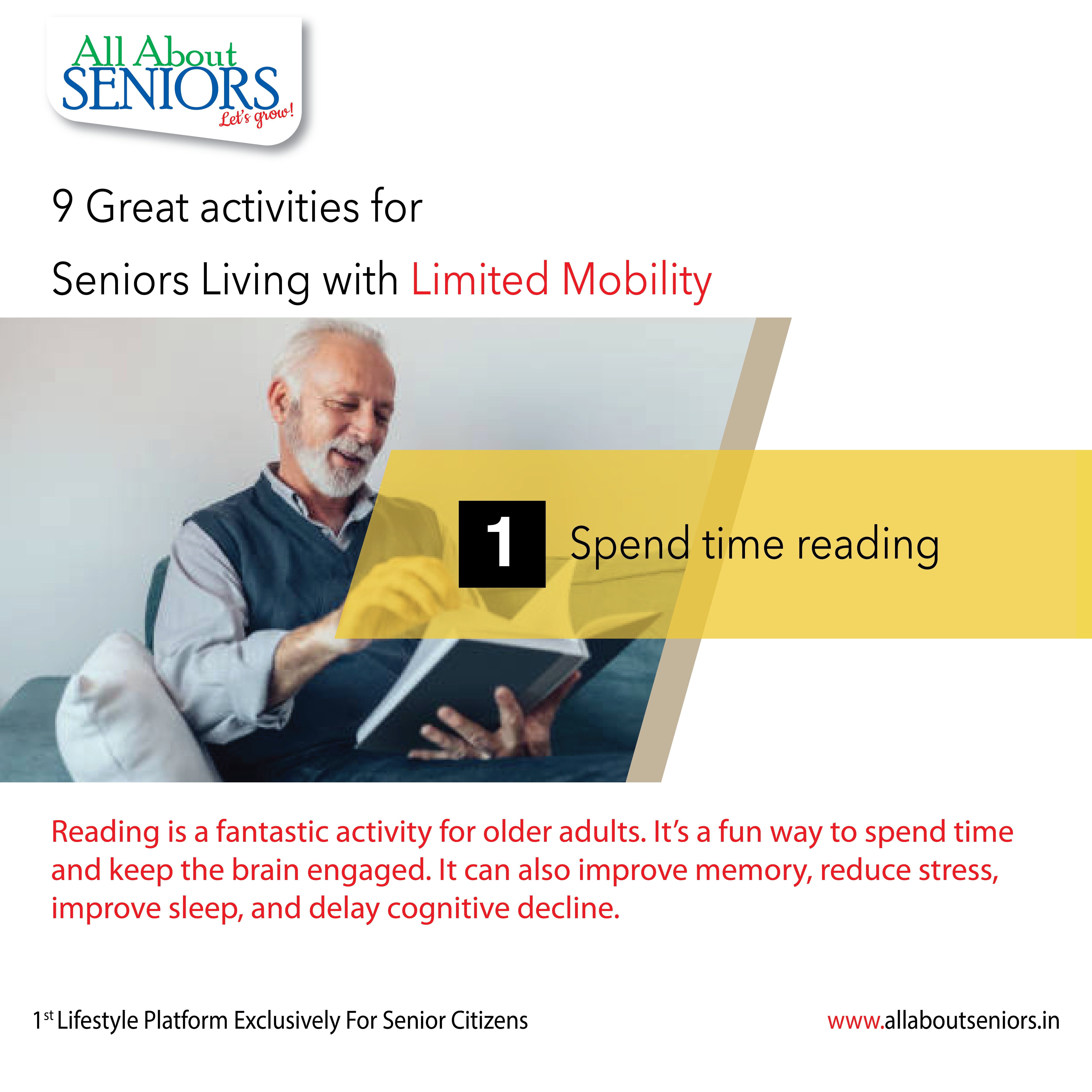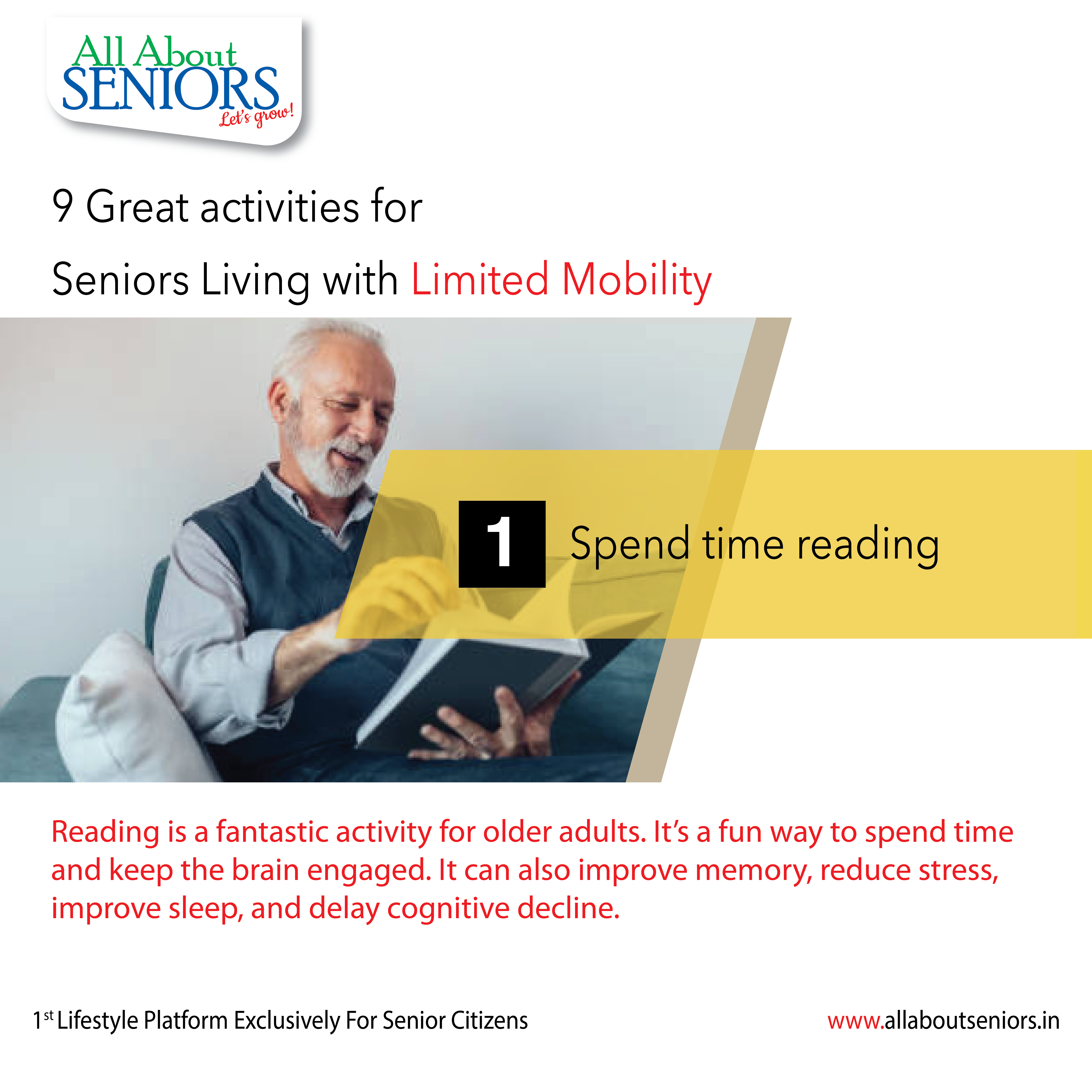 Reading is to mind what exercise is to body. A comfortable, easy and fun way to keep spend the time and keep the mind active. Reading not helps in spending the time qualitatively but also helps to improve memory and reduce stress. You may also experience improvement in sleep with reading. Research has also shown that reading helps to delay cognitive delay.You may choose physical book or audiobook or use an e-reader. These days technology allows multiple way to immerse in different type of content that is produced creatively.
Also one can also make our older adults join some online book club which is another way to enjoy reading and socializing.
2. Hobbies are fun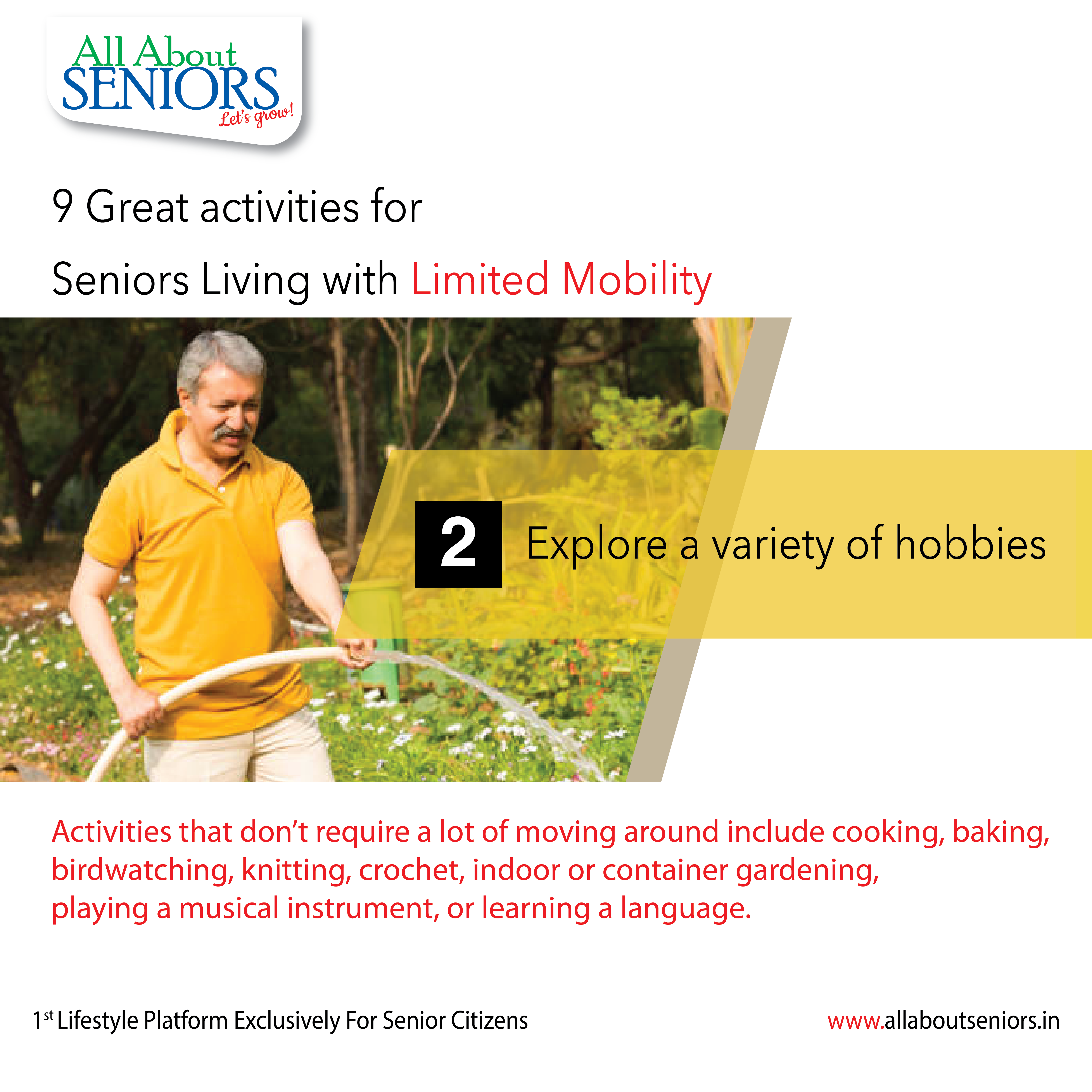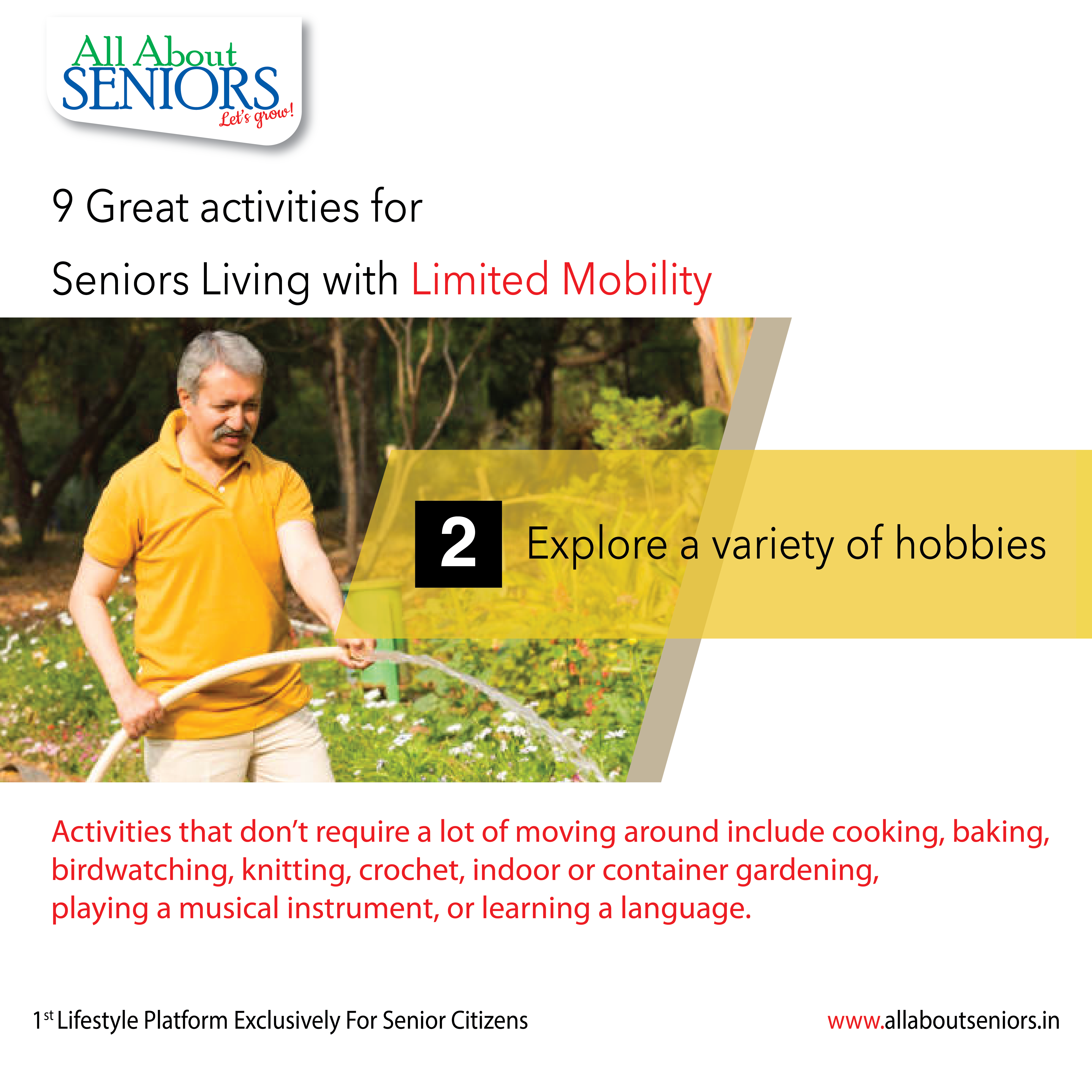 We all have some hobbies. Some of us pursue those and for some, it gets lost in the due course of life. Having free time at hand helps us explore all our hobbies.
Cooking, Baking, Bird Watching, Knitting, Pickle Making, Gardening, Harmonium, Flute, or some other instrument playing a musical instrument, or learning a language. This is the perfect time to experience learn something new. Be a learner for life. Its an easy way to keep your mind active .
3. Exercise regularly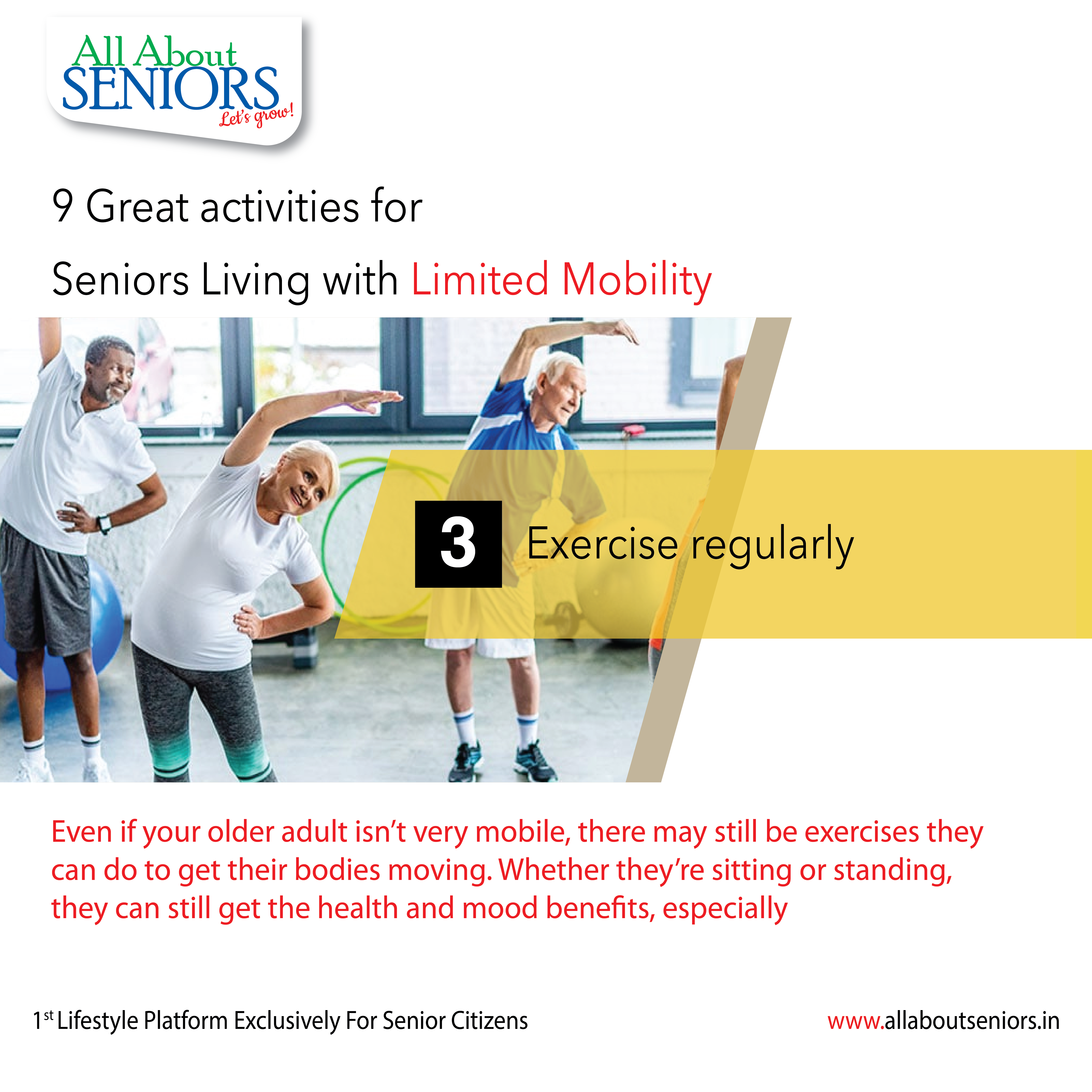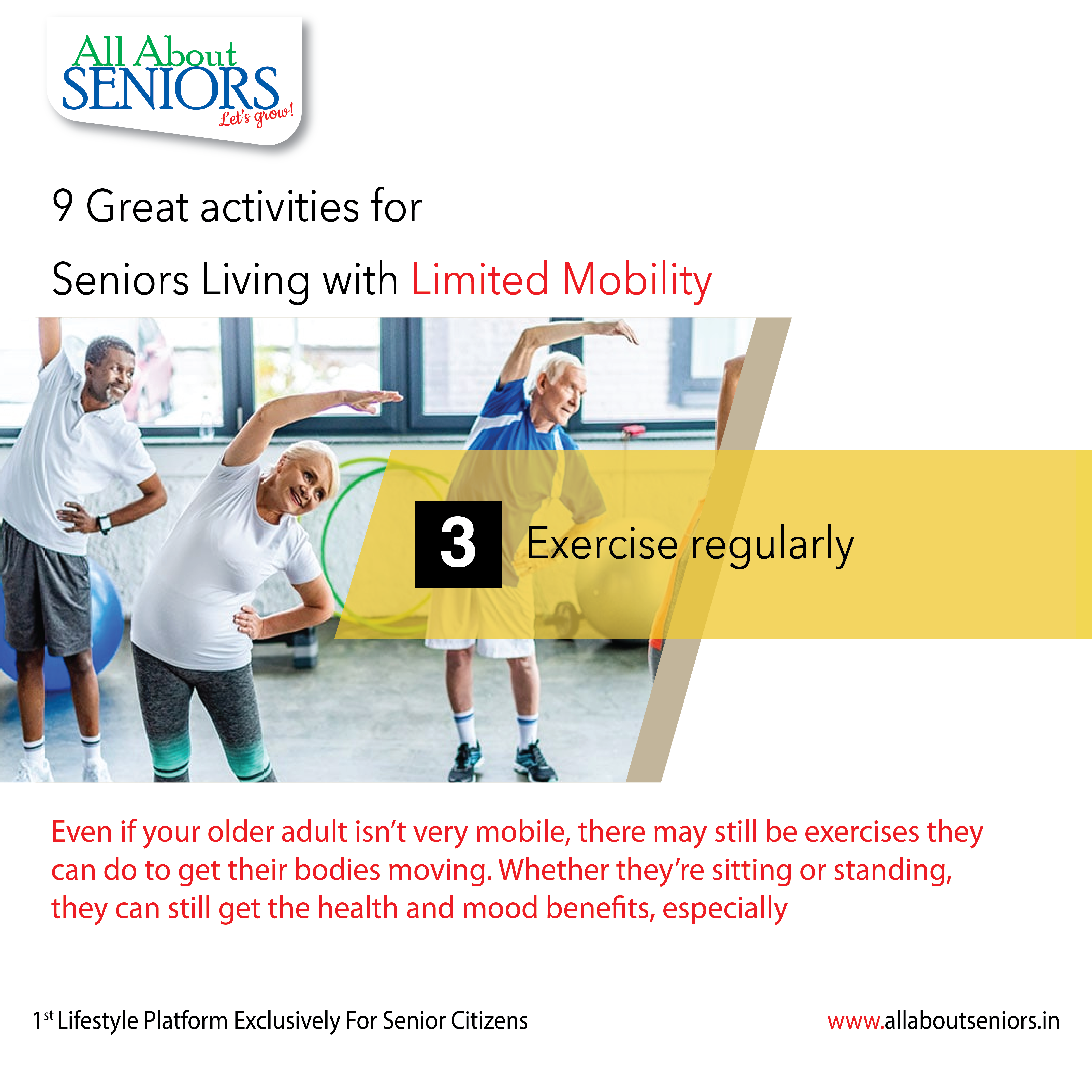 Keeping your bodies moving is very important, even if you are not able to do much movement. There are many ways to create movement in the body that helps in smooth blood circulation and avoid many diseases that can arise.
Explore seated Exercises or Chair yoga to your routine. One can experience health and mood benefits from it.
Also there are many exercises that can be done using walker .
4. Get creative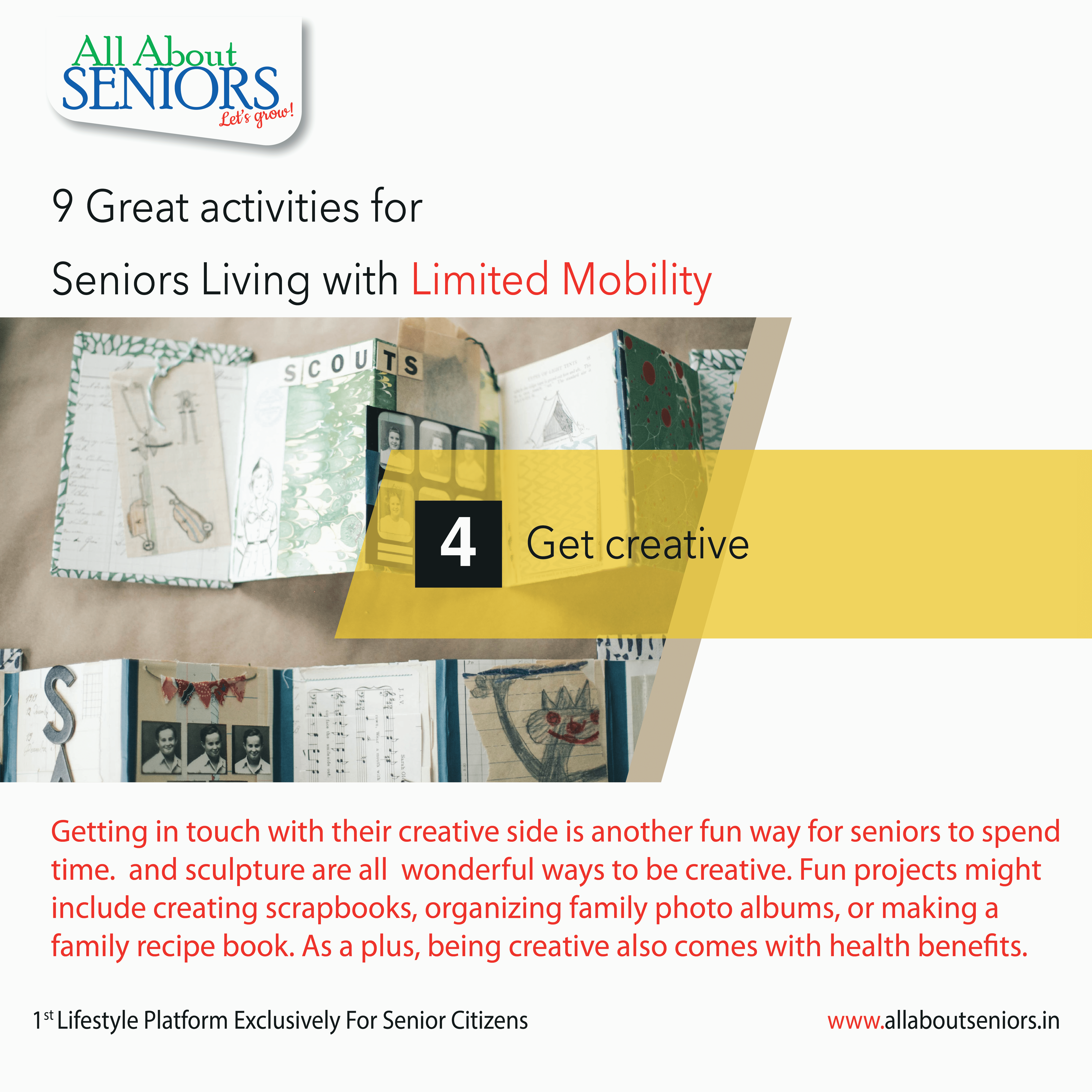 When was the last time you did coloring ? Its fun & meditative. Our older adults can pick from variety of creative options available around us and spend their time creatively. Drawing, coloring ( check out coloring books especially available for elderly ), painting, sculpture art, there are various ways to be creative. You can also explore fun projects like scrapbooks, organizing family photo albums or making some exclusive recipe book.
Being creative not only helps in better utilization of time but also helps in reduction of negative emotions. Increase in positivity has been is also seen.
5. Exposure to Outdoor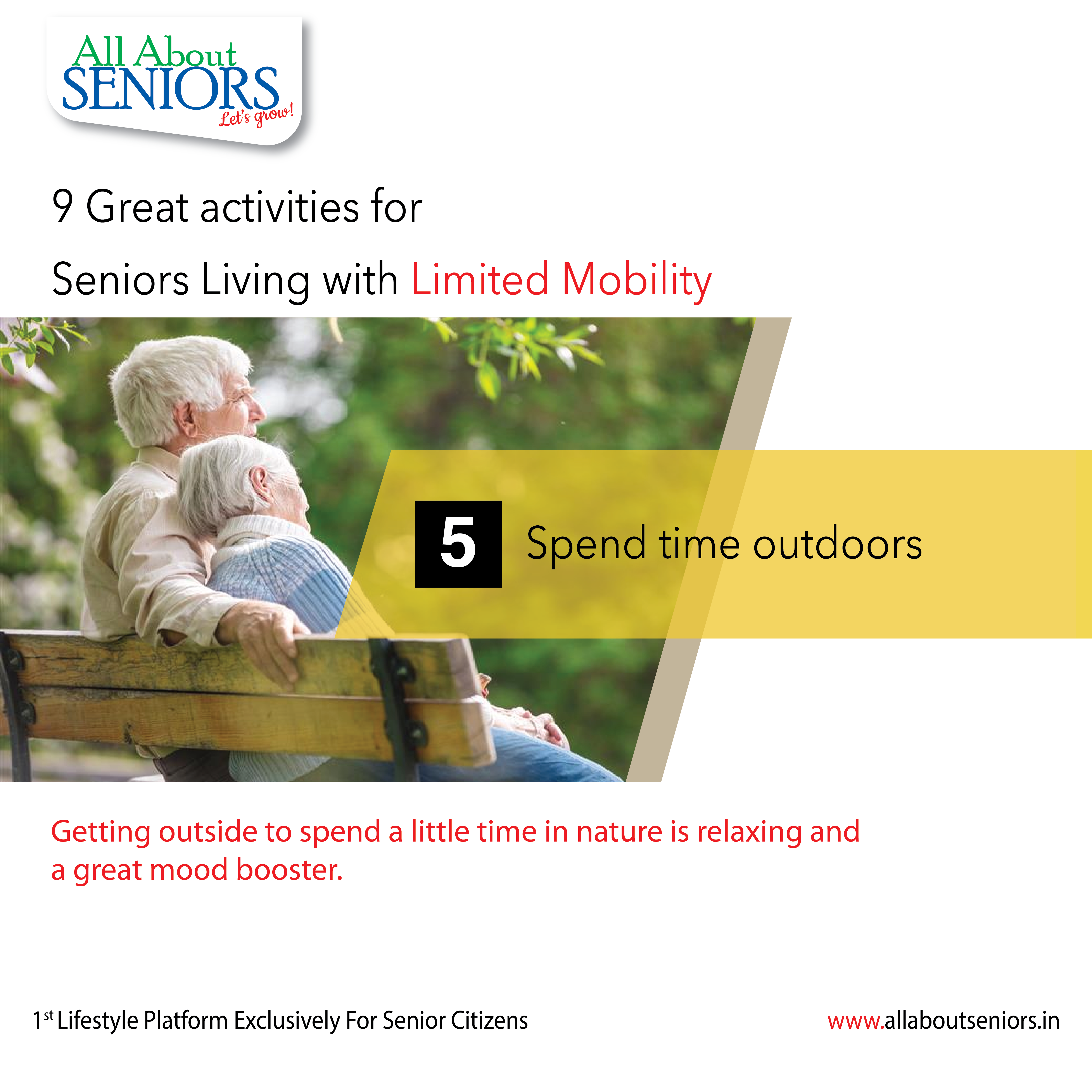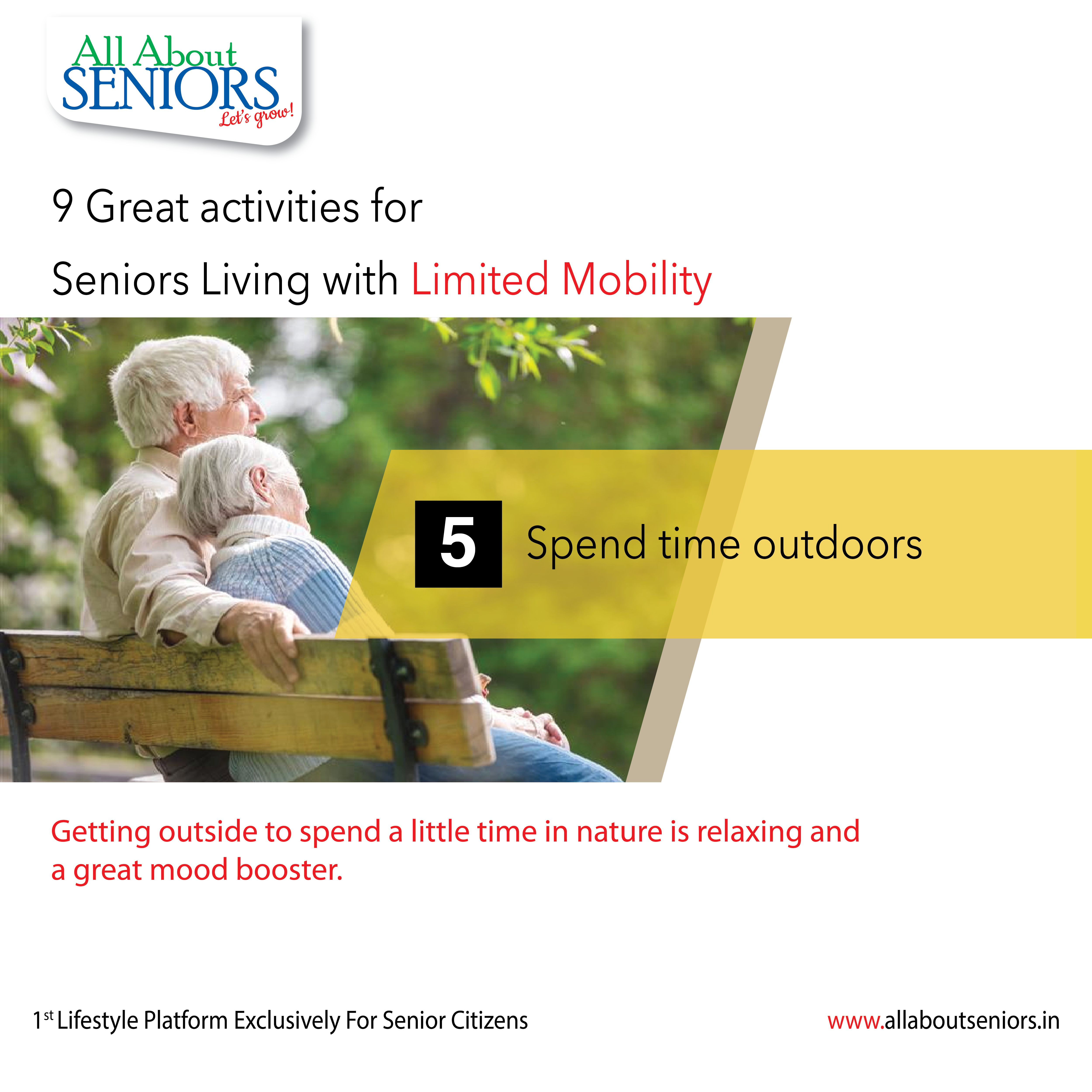 Corona virus has certainly made it stressful to move outdoor easily but one can always find some other alternatives. Elderly with limited movement can sit next to window or enjoy the sun from the terrace or in open Gallery. Just viewing the scenery or taking in some fresh air really helps in better mind and body .
6. Have fun with happy visitors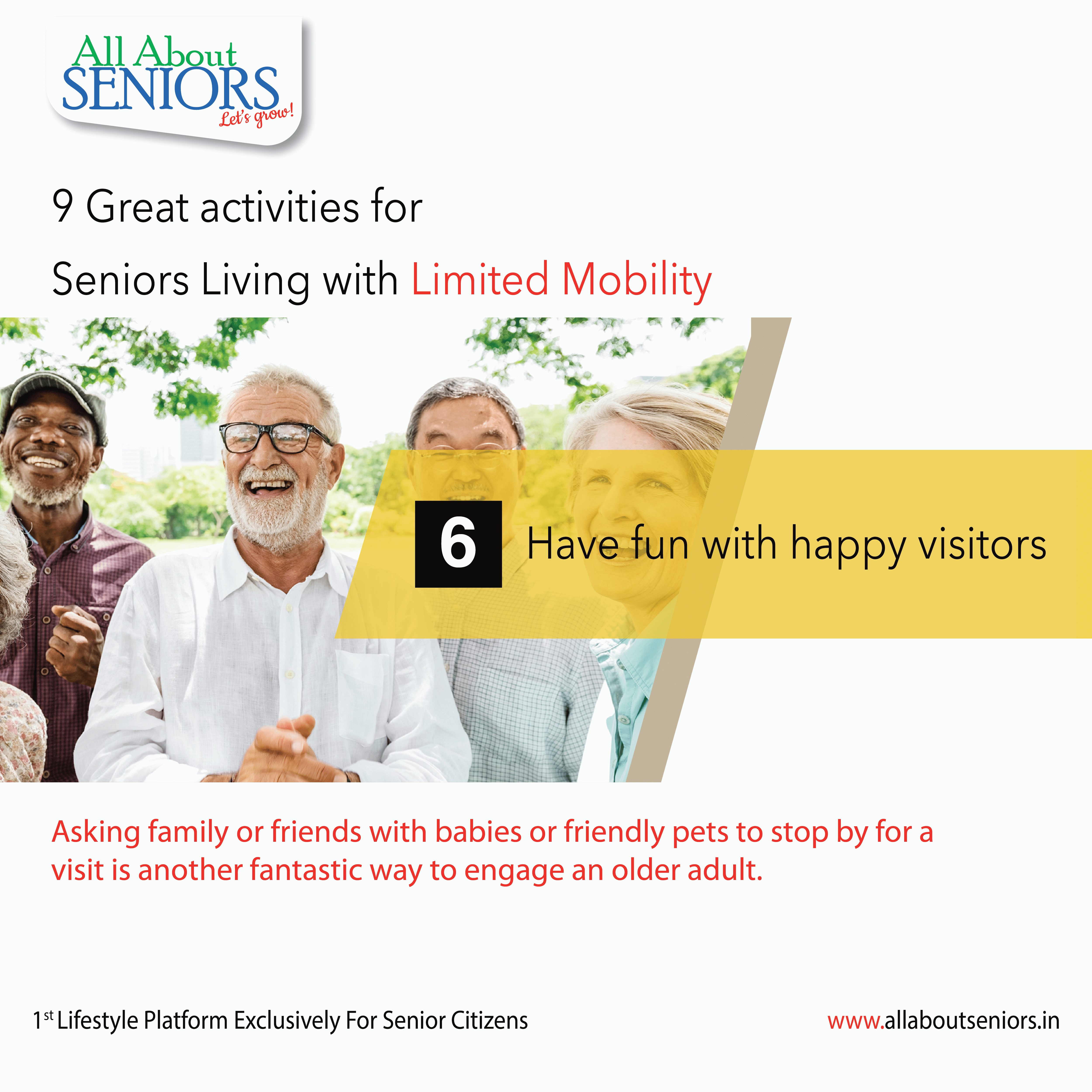 Relationships and friends are important at every stage of life. For older adult spending time with family or friends acts like medicine. It helps them not only to be updates about the world but also keep their emotional health in place. Spending time wit kids or pets is another way to cheer up and reduce stress.
7. Play games!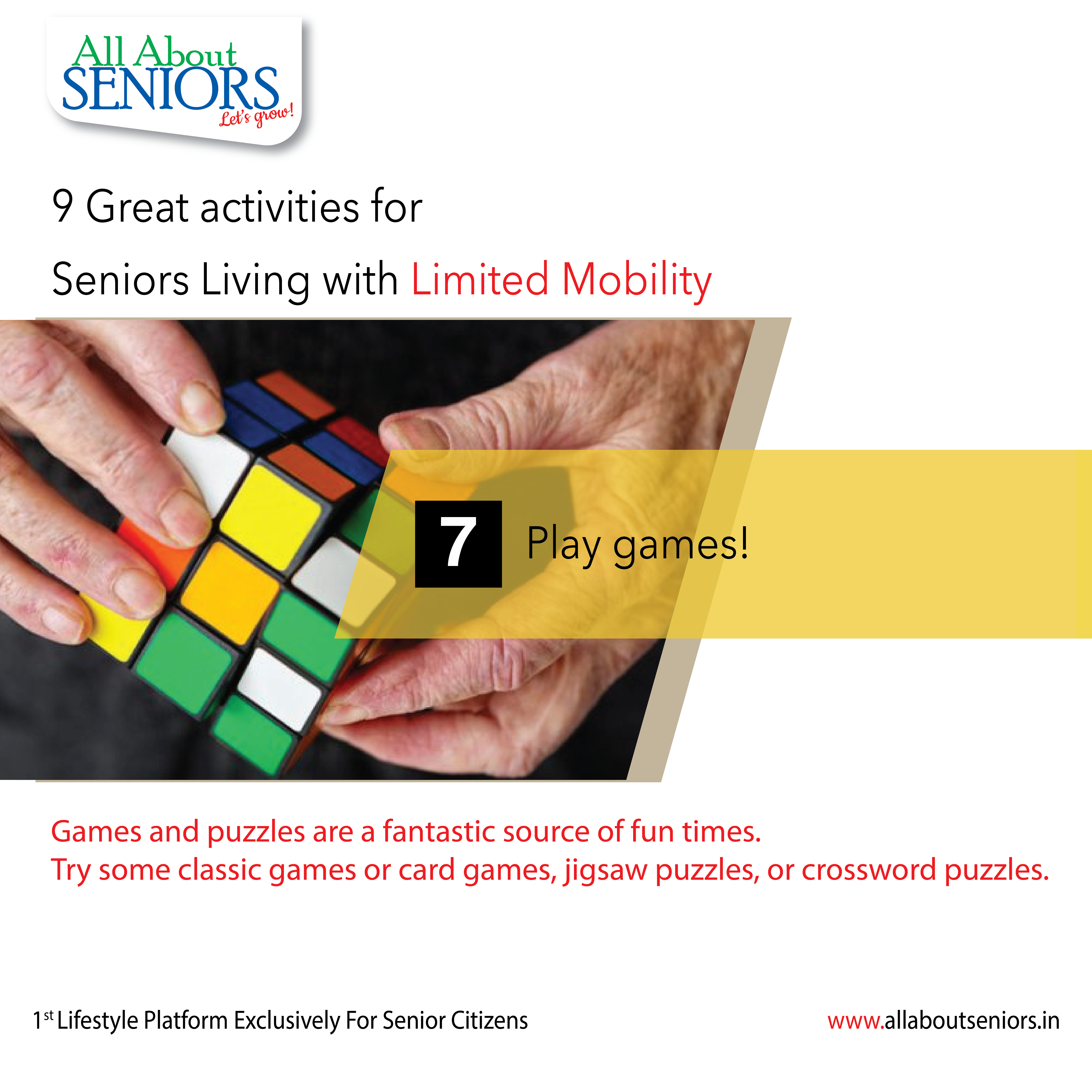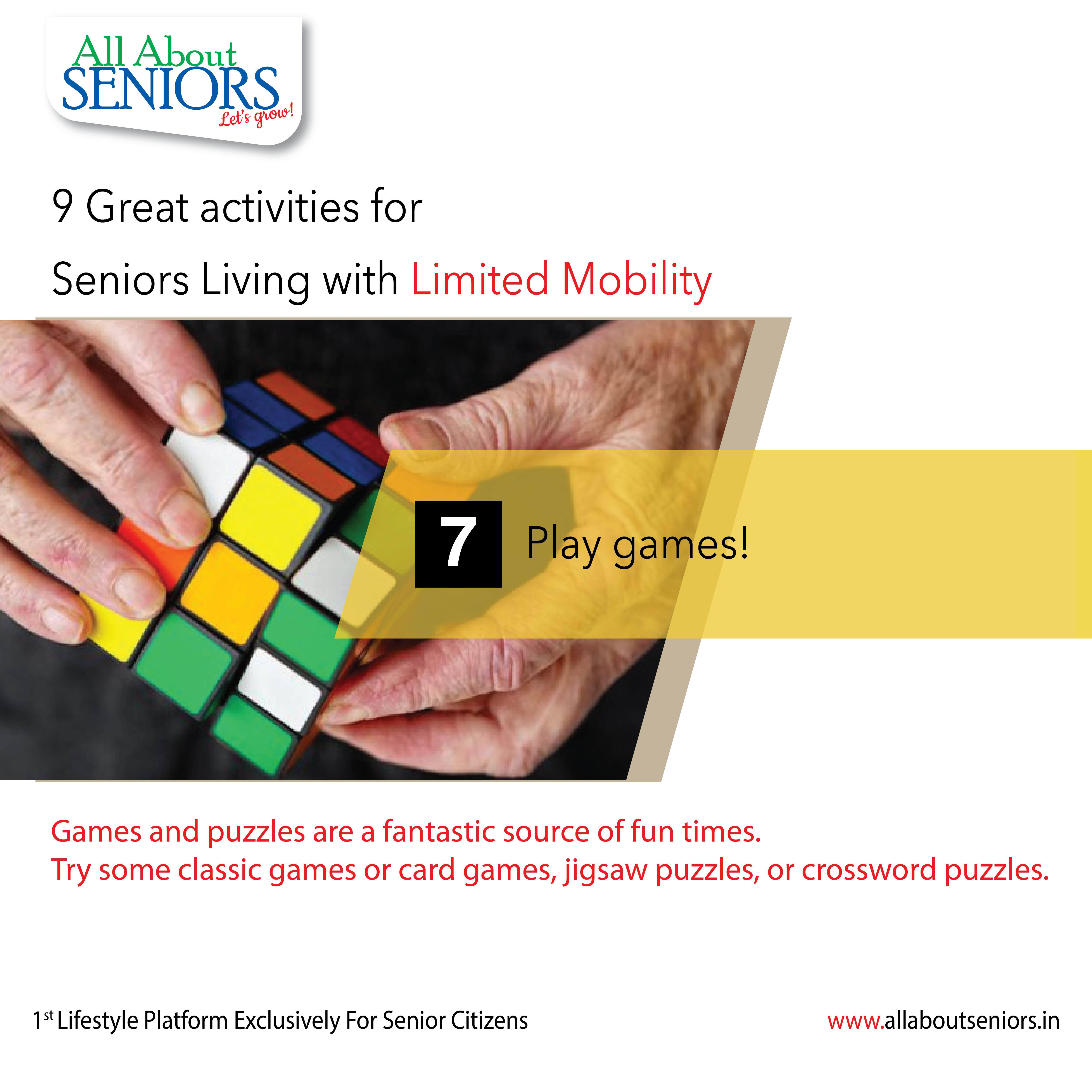 Be if in group with visitors or play one to one or even solo, games is a fantastic way to spend your time while keeping your brain active. Try some classic games or Card Games or Crossword Puzzles.
8. Enjoy movies, TV shows, or music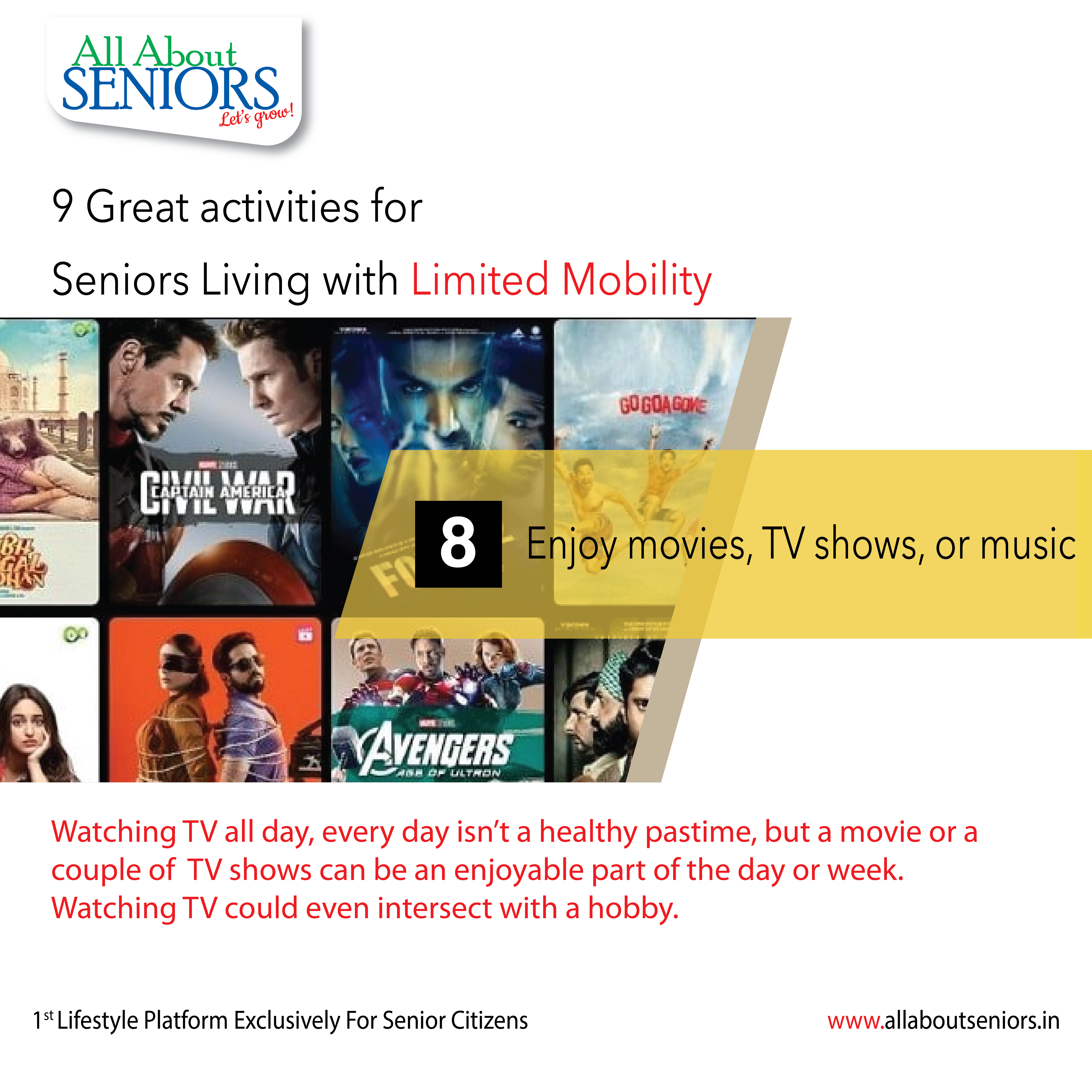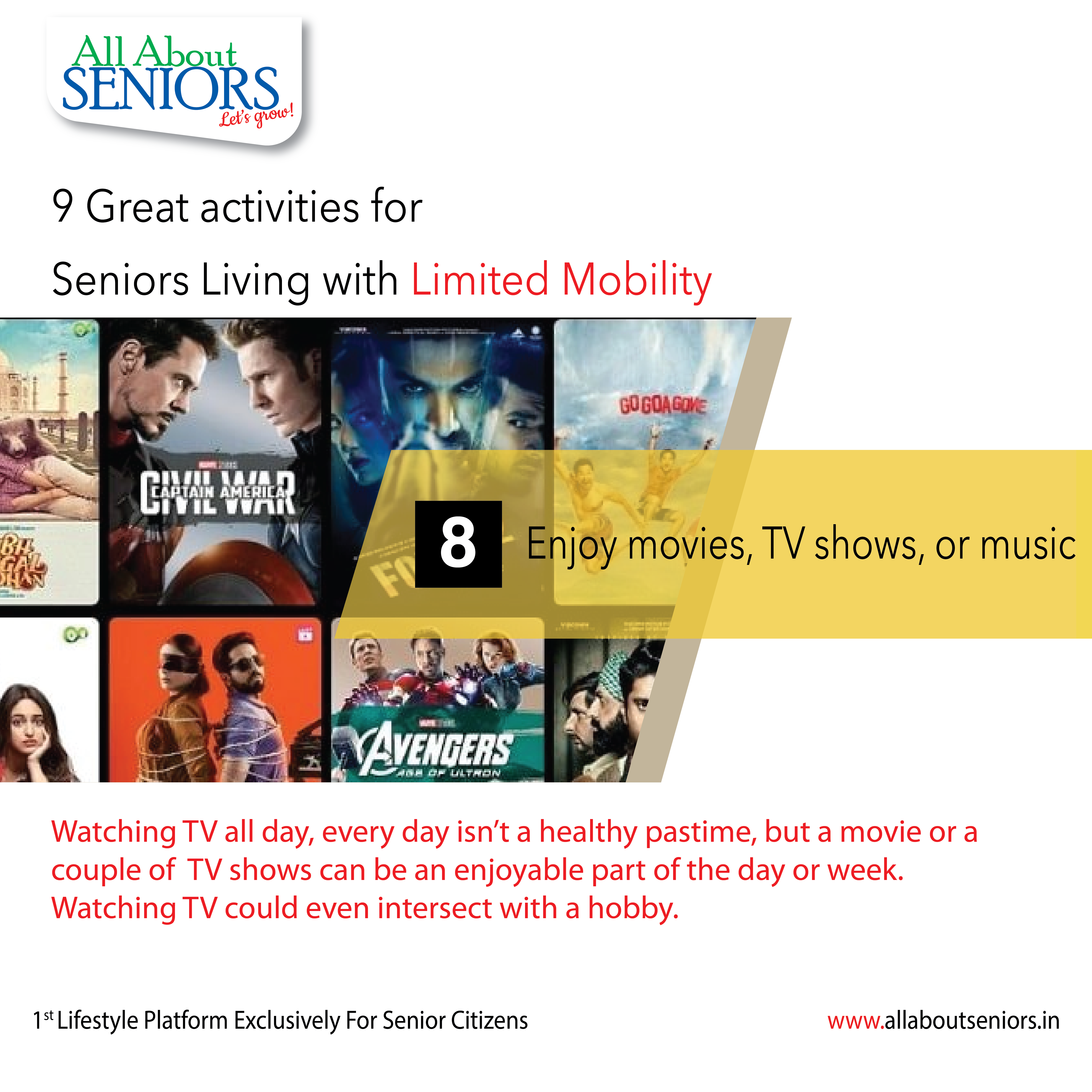 Spending some time of your day in front of TV can be an enjoyable part of the day or a week. Avoid television binging but a good movie or couple of show can be entertaining and engaging.
Our seninors can now easily explore and choose from wide variety of information and content available on TV. Be it Recipe or Travel Channel of Science channel, now TV has a lot to offer.
Listening to music either on TV or Radio is also another healthy practice for spending time.
9. Participate in charitable works

Giving is peaceful, satisfying. Even if the senior isnt very mobile, one can still give back to society.
One can look around and find the project one can contribute to. It can be helping the house help with education or doing some charity teaching or assisting some organization with management, there are various ways to create a difference even if the loved elderly cant move much. Giving back to community is extremely satisfying and gives a sense of purpose and accomplishment.