Bollywood Glamorous and trending actress Alia Bhatt recently got married to his childhood love and crush, Ranbir Kapoor. The whole country has its eyes on the newly married couple. Everyone wants to see what is Alia Bhatt Kapoor wearing, how is dressing up, and whatnot, after her marriage. Alia has given several marital looks and taken to social media all with her flaunting style and fashion.
Her recent look from her visit to Doha For an inauguration of DJWE2022 to experience the trendy jewelry and watches.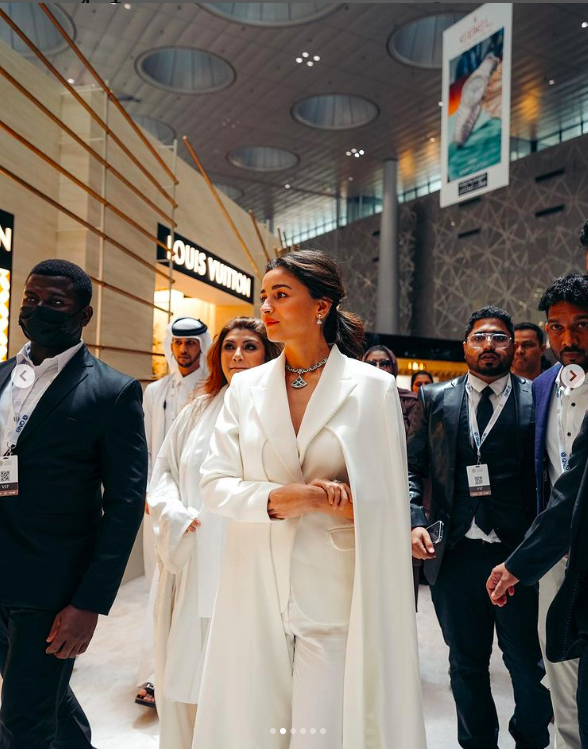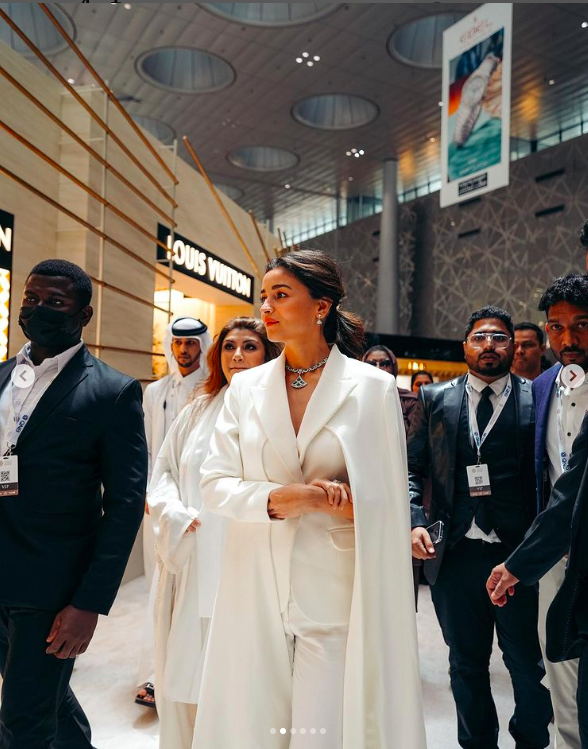 https://www.instagram.com/aliaabhatt/
The country Qatar must have been enlightened by her visit in a white businesswoman look and an elegant dress. She posted on Instagram her honor in visiting there and having Poha and fries with milk cake at the end of her meal.
Her comment section was filled with praise for her looks.