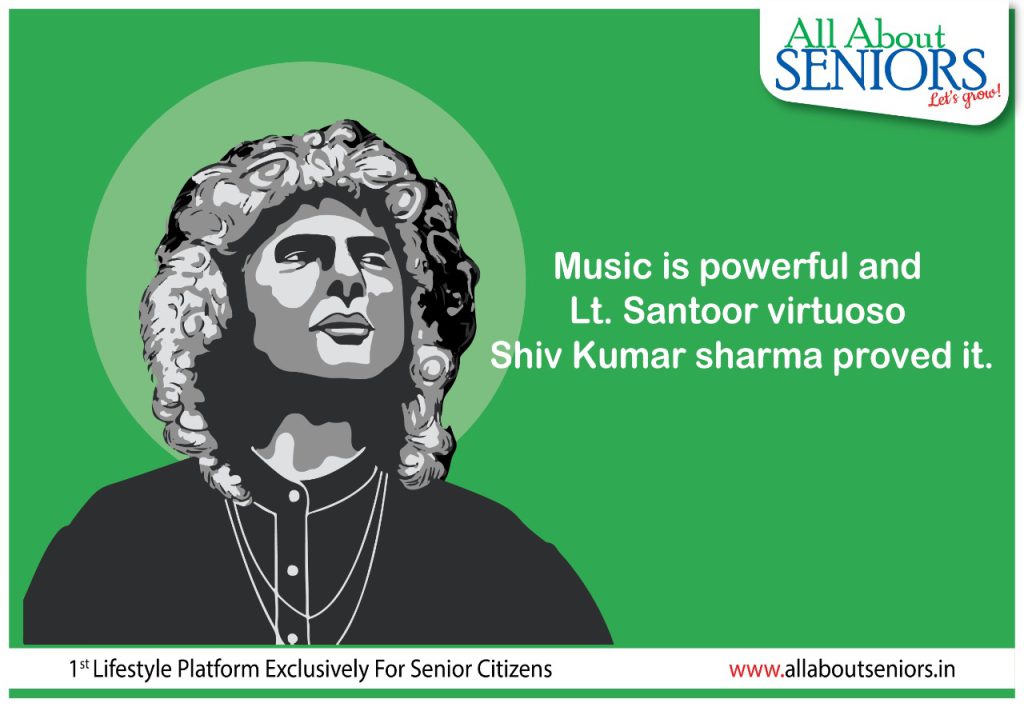 Lt. Santoor virtuoso Shiv Kumar Sharma captured the world with the strings of his santoor, an instrument from the Indian state of Jammu, made of walnut and has 25 bridges.
His music gave peace to this chaotic world. Singles or duets, his art made an impact on everyone and everywhere. The legend left his body on 10 May 2022, at the physical age of 84 due to a cardiac arrest. His Music continues and will continue to bring inspiration, peace, and politeness to this world.
Life & achievements
Born on 13 January 1938 in the union territory of J&K, he got to know about the instrument Santoor at the age of 13 when he received the birthday gift from his father Uma Dutt, who was a vocalist and a Tabla player. His dad wanted him to introduce Santoor, used in sufian music of Jammu to the Indian traditional music.
In one of his addressal to the general public, he expressed his thoughts about Music "if you consider a world without music, How will you feel. It will be insane". Man who considered music as a gift to humanity by god rejoiced at the idea of having his own son Rahul as his shishya.
Being a music composer he performed collaborations and gave background music with musicians like flutist Hariprasad Chaurasia, and Zakir Hussain, a popular tabla artist to many Hindi films starting with "Silsila, faasle , Chandni, Lamhe, Darr."
The santoor virtuoso received the fourth and third civilian awards of India, Padma Shri, and Padma Bhushan respectively. He also got the honorary citizenship of the city of Baltimore, USA.
Married to Manorama, he has two sons. In one of his interviews with TOI in 2002, he briefed his music life in a few sentences " My story is different from other classical musicians. While they had to prove mettle, their talent, their caliber, I had to prove the worth of my Instrument. I had to fight for it."
Lt. Santoor virtuoso Shiv Kumar Sharma is a leader who not only introduced a unique instrument to Indian music but also mesmerized everyone with the strings of his santoor.