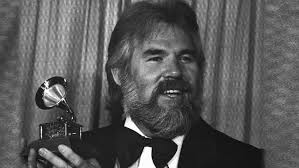 Make your life a masterpiece. Imagine having no limitations on what you can be, have or do. Country Music icon, Kenny Rogers lived by this saying. The American singer-songwriter was also an actor, entrepreneur, and record producer. 
Rogers gave more than 120 hit singles across various music genres. He stopped the pop and country album charts for more than 200 weeks in the US alone, sold over 100 million records worldwide, making him one of the best–selling music artists of all time. The 3 time Grammy winner lived music his entire life. His dedication and love for his passion could always be clearly seen in his work.
Seniors around the globe have always been an inspiring force, seniors inspire us to do wonders in our lives and achieve whatever we dream of. Kenny Rogers, one of the best leading singers in the world was also a senior who did not leave his passion till his last breath. Nobody sang a love song as he did. He touched our souls with his beautiful songs. May his divine melodies stay in our hearts till eternity. We will never forget him and his songs.