Cybersecurity is protecting data, computers, programs, and networks from illegal access into your accounts aimed for exploitation. It protects information from unauthorized sources to prevent identity theft and breach of privacy. There have been growing instances of cybercrimes in recent years, hence it becomes very important to put in a little extra effort to prevent cybercrimes. Just like we keep our belongings safe, it is important that we keep our cyber activities safe too. Following are some cybersecurity tips for seniors to always keep in mind whenever performing any sort of cyber activity –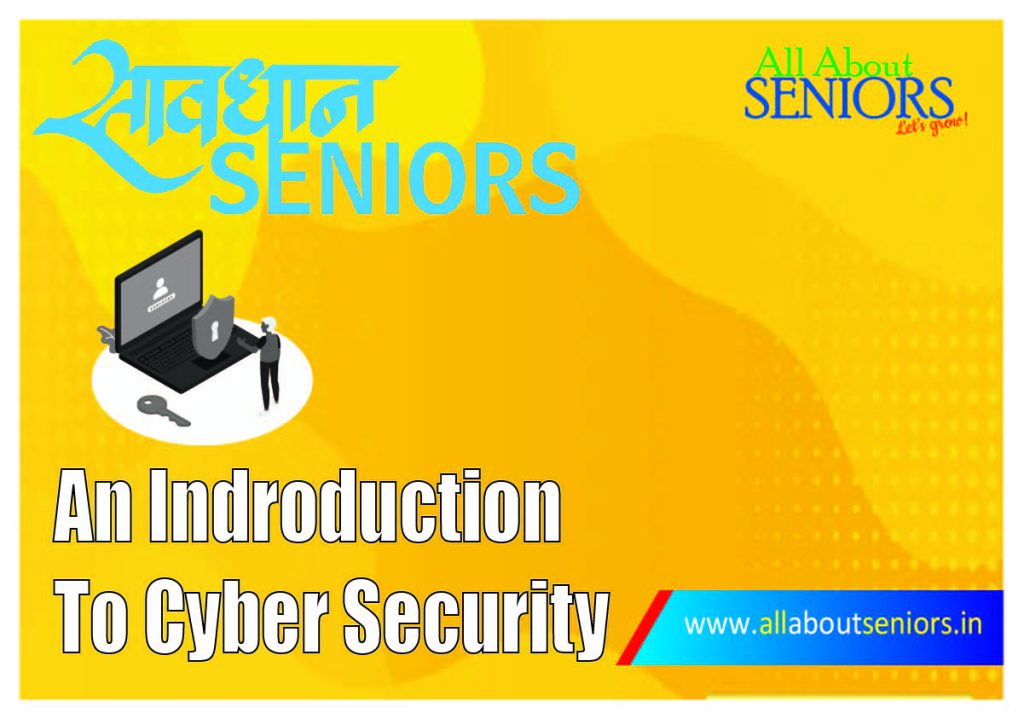 Create passwords and make them strong.
Mostly Seniors do not set up password on their internet-enabled devices which makes it very easy for anyone to breach into their data and privacy. Lock all of your devices including tablets, Smartphone and computers with secure passwords. A password is considered strong when it has at least 12 characters. Strong password are a mix of letters, numbers, and symbols, and try not to include personal information.

Never let these points slip out of your mind while making online transactions.

Think before you act.
There is an increasing trend of fraud calls where any hacker or illegal organization calls you pretending to be someone on behalf of your bank and asks you details of your bank accounts. Once you tell them your account details, they can steal all your money and you will never even know who actually called you. Always do all your bank related chores in person at your bank only and not on phone calls or through mails.

When in doubt, throw it out.
Clicking on links in emails is often how scammers get the access to your personal information. If an email seems to be unusual, even if you know the person who sent it, it's best to delete it. Turn on spam filters for your email account to filter suspicious messages.

Share with care.
Always think before what you share on your social media. These decisions should be made very judiciously, not giving away all your private information to people out there. Adjust your privacy settings so that only those who you trust with your private information can see your shared posts.
Things to keep in mind while surfing on facebook to ensure full security. Read here….

Use security software.
Install security software such as Kaspersky, Norton Life Lock, McAfee, etc. on your devices from reliable sources and keep it updated. These software's provide data protection, manage access control and provide overall security to your devices.

Do Log out.
Always remember to log out of all your online accounts before closing them. If you don't then anyone can have access to your information and data

Technology for seniors can become tricky at times but there are always methods available to keep your privacy safe from hackers. Next time whenever you go online or perform any cyber activity, do keep the above-mentioned tips in mind.
Smart homes are safe homes, also read how to keep your homes fully secured just like your AI.

For more such articles and information regarding the safety of seniors, stay connected to All About Seniors.